So one of Amelia's coworkers showed up at the office the other day and offered some free tickets of awesome: 2nd row side seats to Trans Siberian Orchestra.
Are you familiar with this group? I'd heard the name, but that's it.
Let me tell you, it was surreal. Imagine Laser Zeppelin crossed with It's a Wonderful Life crossed with 80s band Skid Row.
Here's what happened:
Joel: "Well, here we are!"
Amelia: "Crazy arena. The NCAA tourney is here in 2010. Let's go!"
Joel: "OK!"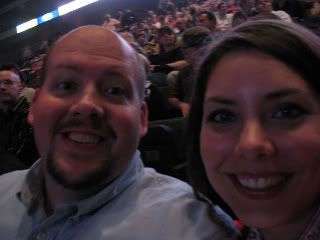 Joel: "Hey, look at that!"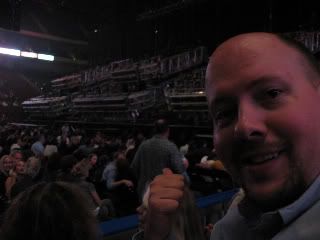 Joel: "That's quite a stage there!"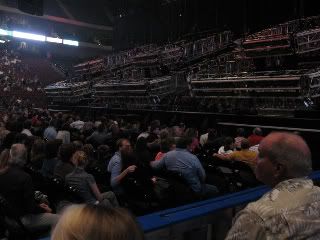 Amelia: ". . ."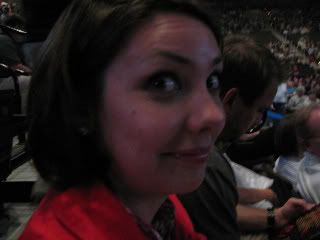 Joel: "What the--. Who is that? Are those the Trans Siberians?"
Joel: "It's starting! Whooo! Slayer!"
Neon! (The good news: Later they told us in song that "the neon was calling" so it all made sense)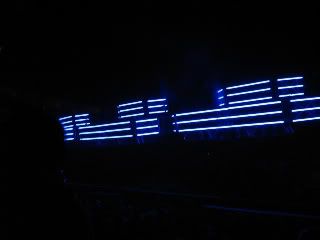 Um, what's going on above the stage there?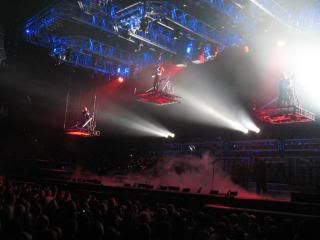 Oh, it's musicians coming from the sky!
There's a spoken word component to this shindig? Awright!
Jean Valjean? Is this Les Miserable now?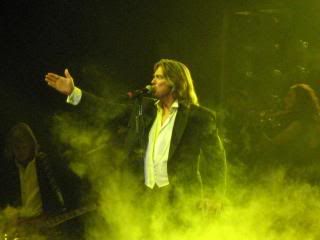 Is that O Holy Night they're playing? You know what that means: Guitar Solo!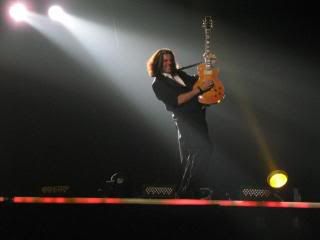 Look. Snow! (Snow? Or snow machine cold water or something)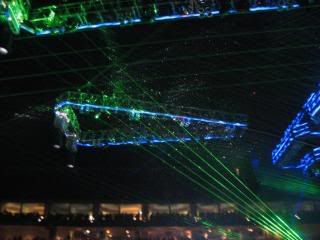 Holy cymbals batman! It's a drum set to make Nick Andopolis proud.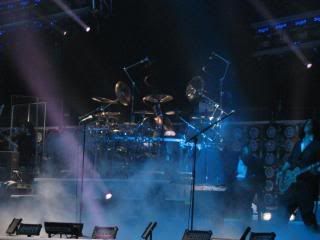 Wait, it's a little blurry. Is that . . .
Yep. They gave the mic to a homeless guy. Either that or this show INCLUDES COSTUMES!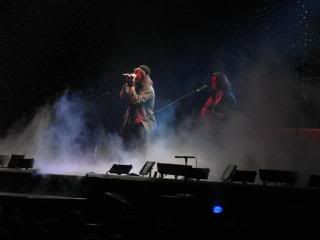 That's about it. We left not long after the homeless guy sang. I'm guessing there was only a song or two left, but we didn't want to deal with the crowds. Not pictured highlights: matching Christmas shirts for the couple in front of us, the guy next to us SERIOUSLY rocking out, dragon and wizard concert t-shirts, and a spinning keyboard. Thank you for a wife with a highly developed sense of irony.
Needless to say, it was a magical evening.